Removals
Are you looking to move house, and need to find a reliable, affordable and friendly removal service? And do you need to find a company that is willing to go the extra mile to ensure your possessions reach your new home or office is perfect condition? If so, we are the company for you.
You might think that a taxi company is a strange choice to choose for a removal service, however there are many advantages to getting us to help. Firstly, we have the ability to tailor a vehicle to your exact needs, meaning that you won't have to pay for a huge truck if you only need to move a few items a short distance. This can save a huge amount of money, which is incredibly important when moving house.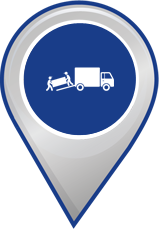 Secondly, our drivers know the roads in the area like the backs of their hands – meaning that they'll be able to get your possessions where they need to go easily, without getting lost or held up in traffic. Large moving companies often come from many miles away and don't have this local knowledge, which will only add to the stress you feel on moving day. Considering moving house is regarded as one of the most stressful times of anyone's life, extra stress is something you really want to avoid!
We're also incredibly flexible, unlike many other moving companies out there. This means that we are often available for last minute jobs, so you don't have to worry about any last minute hitches to your moving plans. Thanks to our large fleet, we are also able to send multiple vehicles if needed, and all of our staff members are fully trained to make sure your property is treated with absolute respect. This means that they'll package and store your items in the safest possible manner, and will carefully bring them into your new property when they arrive.
We are fully insured to carry out removals, so you can rest easy that your possessions are safe. We know that we'll often be transporting items with immense value – either in monetary or sentimental terms – so we'd never do anything to put them in danger.
Please don't hesitate to contact us today by calling 0208 204 4444 or through email bookings@minicabs.co.uk.
We also offer many other services, such as airport transfers, hotel transfers and school runs. Please contact us to find out more.