Courier Services
You might not immediately think of a taxi company when looking to have your important parcel delivered, however it actually makes complete sense. After all, who knows the streets better than a taxi courier? And who will therefore not get caught up in predictable traffic problems, or arrive late due to problems with another delivery? That's why so many people in the area trust our parcel courier service to get their packages delivered on time, every time.
Our courier service not only eclipses other services in terms of quality, but also offers incredible value to anyone using it. In fact, you'll be amazed at the prices we are able to offer, so why not find out how much your package delivery would cost today? We have many repeat clients who come back again and again, as they know that we can be trusted with even the most important of deliveries.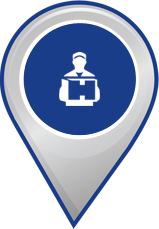 When we deliver your package, we will ensure that it is delivered directly to the desk of the intended recipient we'll never simply post it through a letterbox or hand it to any member of staff. We can also get a signature from the recipient, so you can be sure that they have received their delivery on time and intact. This is the kind of great service that marks us out from the rest.
It should also be mentioned that we are also available for urgent deliveries, and we can often have a taxi with you within minutes of you contacting us. This is more than most other courier services can promise, and means that you never have to worry about urgent deliveries again. Of course, we can also be booked in advance, should you know that you'll require a courier service at a certain date and time.
If you have a package that you need delivering, please don't hesitate to contact one of our friendly team today. We'll give your package the same care and attention as we give to all of our passengers, so you can be sure it will arrive in perfect condition, and on time. To book one of our taxis, please call us today on 0208 204 4444 or alternatively why not use our mobile app?
Don't forget: we also offer a number of other services, including airport transfers, removals and school runs. If you would like to find out more about these services, please contact us today.