Minicab For Socialite
Are you looking for a reliable late night minicab service, able to pick you up after a great night on the town and drop you home safely? If so, we are able to offer the perfect service to you. Simply call us and book a taxi or minicab and we'll be with you within minutes, complete with a friendly driver and a comfortable, clean taxi.
The area we cover is huge, and we always make sure we have taxis spread throughout the area we cover. This means that you'll rarely have to wait for ages for us to arrive, and that you can get home to bed as soon as possible. What's more, you'll find that our prices are incredibly reasonable, and that we will beat the prices offered by most of our competitors. You can also be assured that we'll provide an accurate quote when you book, and that no extra charges will be added during the journey.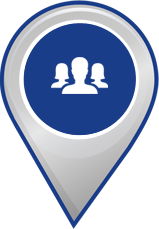 We pride ourselves in ensuring that you are completely safe when you book a taxi or minicab with us, and this means that all of our drivers have been comprehensively checked. All drivers have also received training to ensure that they know the correct, safest way to drive, as well as how to deal politely with all passengers. We also have female drivers, for those who would feel more comfortable with this.
We don't only cater for people travelling home alone or in small groups though: we are also able to provide larger vehicles for bigger groups. These are an incredibly cost effective way to transport larger groups and also allow the fun to continue on the taxi ride home. If you require a larger vehicle, please let us know when you make your booking. We also offer wheelchair accessible vehicles for disabled passengers – once again, just let us know when you book and we will make sure the correct vehicle is dispatched to you.
If you want to book a late night minicab or taxi, please don't hesitate to contact us today, either by calling +44 208 204 4444 or by email bookings@minicabs.co.uk. You can also download our free app, which makes booking a taxi easier than ever. It's available for Apple and Android devices and can be downloaded in seconds.
We also offer a number of other services, including school runs, airport transfers and hotel transfers. Please call or email us to find out more about them.